Brooke's 60 Second Sleaze - December 10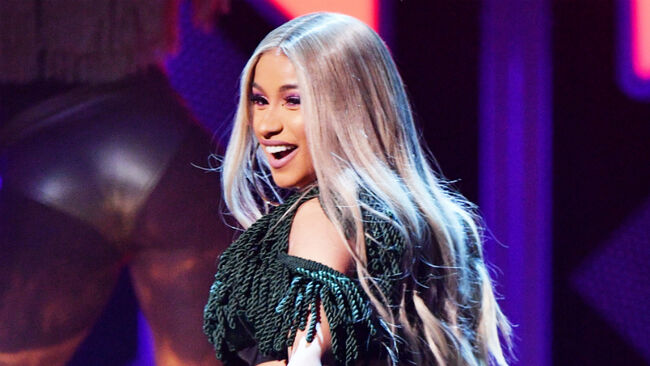 Offset TWEETED

that he missed Cardi & the internet was not having it….Cardi B changed the LYRICS

of her song to address their divorce
NSFW VIDEO: Snoop Dogg defends Kevin Hart and offers advice, "Tell the Academy to suck a d*** or die trying. F*** em."….even GLAAD wanted Kevin to still

HOST THE OSCARS & use it as a teachable moment
"Roma" tops Rolling Stone's

BEST MOVIES of 2018…have you seen it?
Miley Cyrus admits it was her mom who got her

SMOKING WEED again
Rihanna hires

EYEBROW MODELS that look like her to try out looks to see if she likes them
Jennifer Aniston only has positive feelings about her

2 MARRIAGES that ended in divorce, "My marriages, they've been very successful, in [my] personal opinion. "
Pharrell Williams

MOCKED for excessively thanking American Express
Pregnant Amy Schumer keeps posting

PUKING VIDEOS
VIDEO: Candace Cameron Bure went to the ER after her brother, Kirk Cameron, ran over her hand while go-karting!
VIDEO:

Watch Will Ferrell crash the CNN "Heroes All-Star Gala"
Oprah's OPEN ESSAY

"We're in trouble. And only a deep collective reckoning can bring us back from the brink . . ."
Ben Affleck, Charlie Hunnam, Oscar Isaac, Pedro Pascal and Garrett Hedlund's new heist movies looks soooooooo good!!!!!

Brooke and Jubal
Hear Brooke & Jubal every morning! Listen to their hilarious Phone Taps, Second Date, and more!
Read more