Brooke's 60 Second Sleaze - July 24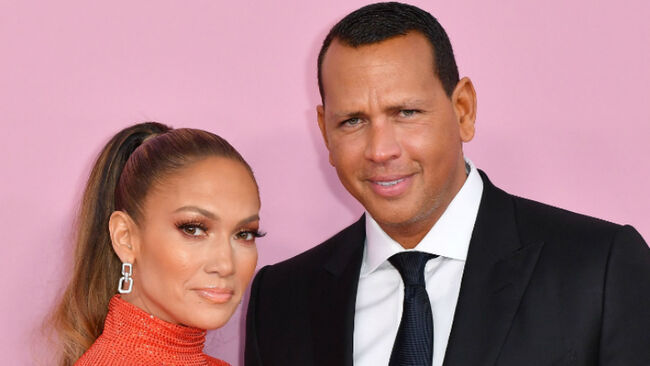 Jennifer Lopez is officially 50 YEARS OLD today & Alex Rodriguez made her a super sweet b day video! And tonight they are celebrating with a $1 MILLION BIRTHDAY PARTY in Miami
MTV VMA NOMINEES ARE OUT with Ariana Grande & Taylor Swift leading with 10 each…but Katy Perry, Kacey Musgraves, Megan Thee Stallion and Miley Cyrus were ALL SNUBBED!
VIDEO: John Oliver spills the tea on the iconic "Lion King" promo shot…turns out Beyonce wasn't there & the conspiracy theories were right
Matt Damon & Ben Affleck just wrote a new movie together & people are already saying it's TERRIBLE
VIDEO: R. Kelly's manager RESIGNS after Gayle King gets him to admit during CBS interview that he wouldn't leave his 20-year-old daughter alone with the singer
PICS: Kylie Jenner just pissed a bunch of people off because she parked in an accessible spot!
Cole Sprouse & Lili Reinhart's breakup was "VERY MESSY"
Here's every single Easter egg & theory about Taylor Swift's NEW SONG "Archer"
Jamie Lynn Spears in talks with Nickelodeon to bring "Zoey 101" BACK?!?!
Will Smith wants to GET FAT and let a digital version of himself take over
PICS: Rihanna just found her doppelgänger…and she's a small child
Prince George & Princess Charlotte DIDN'T MEET Prince Harry & Meghan Markle's baby until he was 2 months old???

Brooke
Brooke is a Marconi Award winning radio host, TV personality, new mom and small town kid living the big city dream. Working in morning radio for 13 years, Brooke has hosted Top 40 radio's first all-female morning drive show in Spokane (KZZU-FM),...
Read more